Rompedor de excavador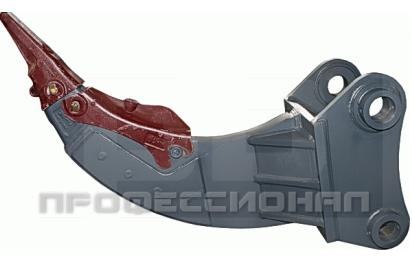 General description
Single-toothed rippers are excavator attachments. They are designed for the destruction of frozen soils, the development of fractured rock, opening the asphalt pavement, masonry, excavation curbs, uprooting stumps. Ripper is mounted on the handle in place of the backhoe bucket.
Single-tooth ripper is welded construction. The shank is produced of sheet steel 09G2S with thickness of 60 to 90 mm, depending on the weight of the excavator.
Production time - 15 days.