Home

¿Quiénes somos?

Nuestros socios

Partner ITM
La producción propria
La empresa «Professional» es el fabricante líder de Rusia de accesorios para la construcción de carreteras, construcción y equipos de minería.La empresa fabrica y venta anualmente más de 1 500 unidades de baldes con la
Más...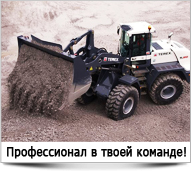 Hoy en día ya hemos hecho
25.08.2019
15513
Partner ITM
Italtractor ITM spa is a global leader in development and production of undercarriage parts. This is proved by the fact that ITM is an OEM supplier for many well-known manufacturers of crawler machines: Atlas Copco, Caterpillar, Doosan, JBC, John Deere, Hitachi, Hyundai, Komatsu, Liebherr, Terex, Volvo, etc.
Besides, ITM supplies its high quality goods to the market via extensive network of dealers and distributors. ITM plants are located in Italy, Germany, Spain, USA, Brazil and China.
Our company is a dealer of Italtractor and offers its products for delivery.